Faced with the severe overseas situation, WELLE is committed to the health and safety of our employees.
Dear WELLER overseas:
At present, the epidemic of COVID-19 has been basically controlled in China while the virus is still spreading globally. Faced with the severe overseas situation, WELLE is committed to the health and safety of our employees.
Due to the travel restrictions, new project team is unable to enter the project site so the previous team resolutely stayed on the front line. Since the beginning of this year, they have been far away from motherland and family, carrying out essential tasks to ensure the project launched as scheduled. It is you, united as one, united into a majestic force to make a significant contribution to the Group's fight against the epidemic and maintaining the stability of overseas projects. It demonstrated the responsibilities and commitments of the WELLER. During this period, families of the project team also gave the greatest understanding and support. In this case, the group decided that the company will pay double travel subsidy to the project team that traveled overseas during the epidemic outbreak. And I would like to express my heartfelt thanks and sincere condolences to all the WELLER and their families who are working hard on the frontline overseas.
We have been paying close attention to the epidemic situation abroad and the health and safety of employees of overseas subsidiaries. In order to have a better prevention and control in overseas epidemic, the Group formulated scientific anti-epidemic measures as soon as possible and increased the reserve of epidemic prevention materials. At the same time, we will further enhance the publicity and guidance of the epidemic situation to raise the awareness of protection for overseas employees. The Group will deliver epidemic prevention materials such as masks and alcohol disinfectants to overseas companies in batches, and assemble human and material resources to ensure that the materials are fully supplied to each overseas team.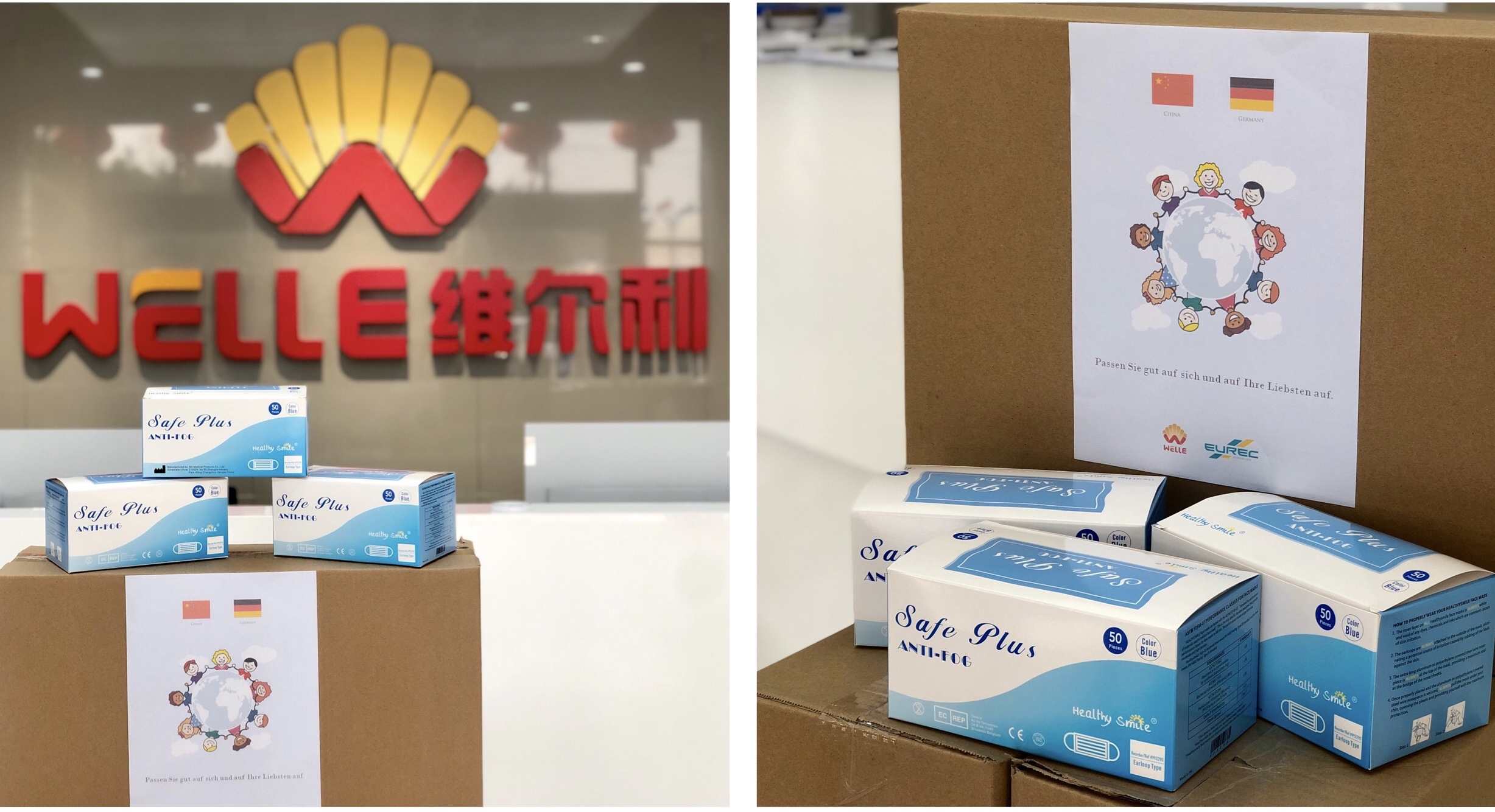 Employee's health and safety has always been our priority, and I hope that you who are staying overseas will do your best to protect yourselves. Please increase your safety awareness and ability to prevent epidemics, and enhance protection in personal, office and residential areas. In case of any problem or difficulty, please communicate with the headquarter in time. The Group will provide you with full support, and you can rest assured and also your families.
Virus is unmerciful while the world is full of love, let's fight side by side. WELLE will always be your strongest support, and let us help each other in the two battlefields of home and abroad, two battle lines of epidemic prevention and the resumption of work. Let us build a safe and solid barrier, work together and overcome the difficult times!
Grass and trees are growing and the spring scenery is more enjoyable. I sincerely wish all the WELLER overseas and your families safe, healthy and happy!
WELLE Environmental Group Co., Ltd.
Chairman
Li Yuezhong
March 25th,2020