Digital transformation is an important part of WELLE's strategic planning and is also the core strength of the group's future development.
On July 28th, WELLE Group and Accenture (China) Co., LTD. (hereinafter referred to as "Accenture") held the kick-off meeting of digital transformation planning project at the headquarter of the group. Chairman of the group Li Yuezhong, Vice President Li Yao, Accenture Managing Director Hua Mingsheng, Vice Managing Director Gu Yuefeng, senior technical expert of Alibaba Group's Alibaba Cloud Intelligent Business Group and relevant personnel of the digital promotion group attended the meeting.
2020 is the first year of WELLE's digital transformation. The group will focus on the strategic planning of "1+1+N", and continuously promote organizational, efficiency, and kinetic changes through informatization, digitization, and intelligence, and comprehensively plans and improves the core business competitiveness and information management level of the group with the help of external brain force.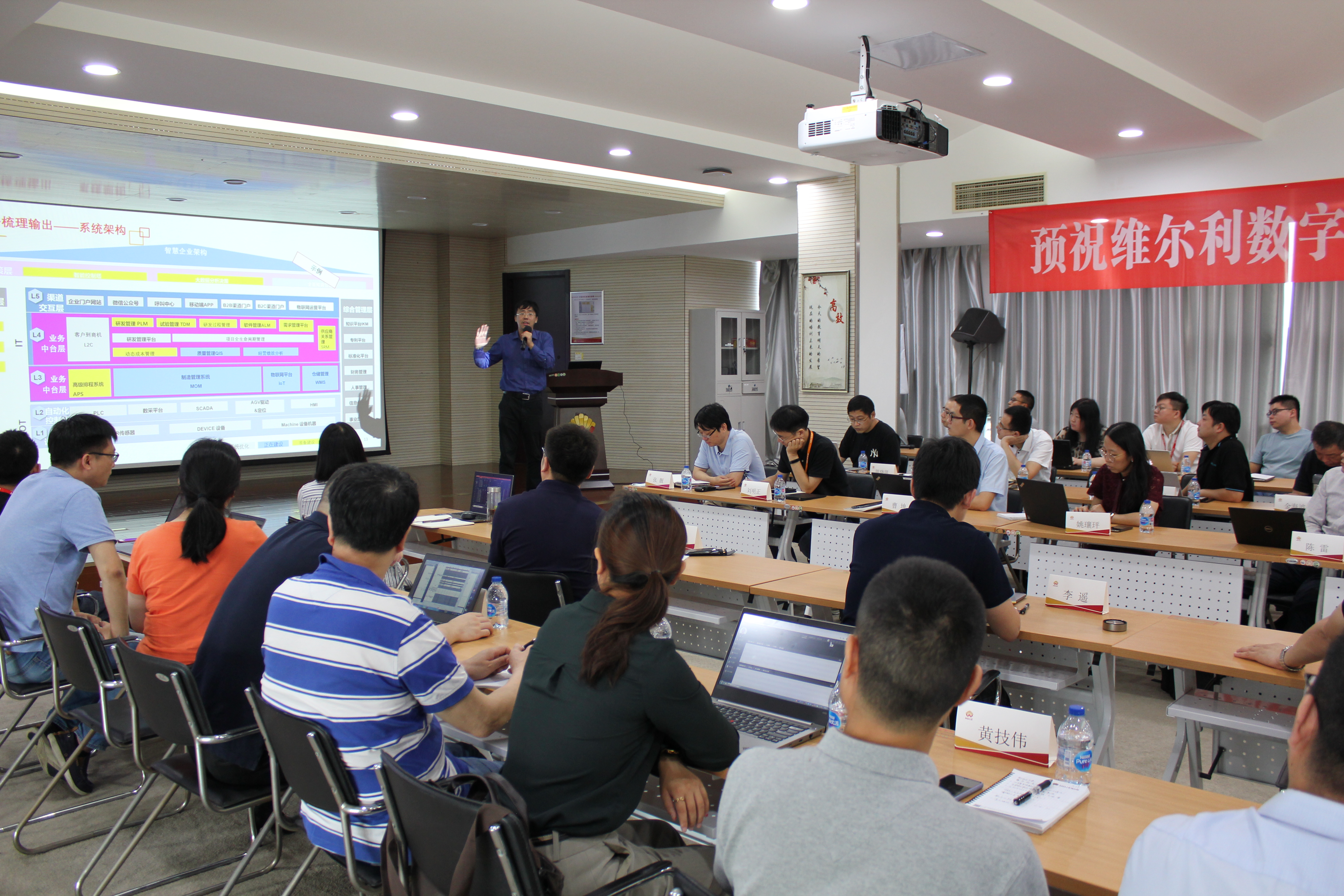 With the rapid growth and increasing complexity of the company's business, WELLE expects to make use of Accenture's rich practice experience in multi-field and cross-industry, strong system construction and development ability, on the basis of the original business, through IT consulting and planning to clarify management ideas, drive business change; On the road of digitization, new digitization technologies are constantly introduced, information resources are integrated, important digitization scenes of future business promotion are identified, and future digitization blueprints are planned.
Mr. Li Yuezhong, Chairman of WELLE Group, raised expectations for the digital transformation planning project:
1. Build empowerment platform through digitalization and improve the overall level of management.
2. Accelerate WELLE's digital transformation by virtue of Accenture's professional capabilities.
3. Establish strategic partnership with Accenture.
Digital transformation is an important part of WELLE's current strategic planning and the core strength of the group's future high-quality development. This kick-off meeting aims to comprehensively sort out the strategic positioning and core development direction of digital transformation, further optimize department management, improve decision-making efficiency, and drive business innovation through digital means so as to lay a solid foundation for the group's future development goals.
In this cooperation, Accenture will provide WELLE with environmental digital transformation planning services. According to the development strategy and business needs, it will plan the change direction of digital construction and assist WELLE to effectively carry out digital transformation business. "Accenture will be the escort for the digital transformation of WELLE as a strategic partner working together through this project," said Hua Mingsheng, Managing director of Accenture.